WHY US
Our Services
Financial Planning
Investment Advisor
Tax Planning
Portfolio Management
Financial Planning:
As your financial planner, we will help you assess your monetary situation. We will sit with you and understand your income and expenditure patterns, help you set up and meet your financial goals by looking at savings, investments, insurances, taxes and retirement planning.
Regular monitoring of portfolios, periodic intimation of their returns and making decisions to switch or exit from schemes, if any, is done proactively/ in a timely manner to ensure that you get the most out of your investments.
Investment Advisor:
As your investment advisor, we will help you find the right products and securities you need to meet your financial goals. We are not restricted in the products and services that we offer and therefore can provide you with an unbiased basket of options with honest recommendations to choose from.
Tax Planning:
As your tax planner, we will analyze your existing wealth or financial plan from a tax-efficient perspective. Whether an individual or a corporate, we will help in optimizing your finances by utilizing the available tax exemptions and deductions to minimize your tax liability, thereby supplementing your savings and investments.
Portfolio Management
Looking after your needs as a family is our first priority. We provide services and facilities which will consolidate all the assets held by you and your family members. If you and your family hold investments in various mutual funds, bonds, equity, debentures, car loans, home loans, insurances, etc. and you share those details with us, we will help consolidate these into one portfolio on our platform which will ensure that you can easily keep track of and monitor your assets and liabilities all at once.
What makes us unique:
Excellence
Client centricity/ personalised service
Trust
Integrity and Honesty
Confidentiality
Commitment
Stay ahead of the curve
Excellence:
We take great pride in the professional quality of our work. We have an uncompromising determination to achieve excellence in whatever we do.
Client centricity/ personalised service:
We strongly believe in a "client first" approach. Our clients are at the heart of what we do. We serve with humility to build enduring client relationships that helps our business grow.
Trust:
Trust is the foundation of our business. We achieve this by being transparent in our relationships with all stakeholders - our clients, our people and our partners.
Integrity and Honesty:
Since trust is the foundation of our business, we expect our people to maintain high ethical standards in whatever they do, in both their work life as well as their personal lives.
Confidentiality:
Since we are in a profession that receives a lot of confidential information, we understand the importance of it. To breach confidentiality is totally unacceptable to us.
Commitment:
We believe wealth management is a long-term service commitment to our clients and a journey of mutual friendship and trust.
Stay ahead of the curve:
We have a state of the art website: a platform where our clients can not only view their transactions on real time but also have the option to do transactions at the click of a button. We will continue to invest in technology and digitization of our services to strive for better customer experience.
Our Team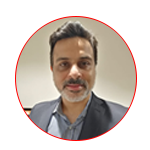 Anuj Gandhi: Founder, Director
A well-known name in the financial industry, Anuj has over 18 years of industry experience having worked with companies like ICICI Prudential, Tata AIG, Aviva and Thomas Cook-Foreign Exchange in senior roles. He is an MBA from Symbiosis Pune and an Associate Financial Planner in Retirement Planning and Investment Planning. Anuj has expertise in portfolio management and services many long-standing HNI clients. He is passionate about financial planning and takes it as a social responsibility to offer guidance to first-time investors.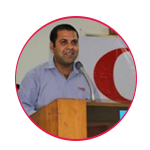 Harmeet Jaiswal: General Manager- Emerging Market
Heading Dehradun operations and has responsibility to expand business in emerging markets in tier-2 & tier-3 cities. He has over 14 years of experience in the financial industry having worked with companies like Aviva, Max New York Life and Bajaj Capital. Harmeet has hands down knowledge in portfolio management and brings rich experience to the organization.